It all started in 2006, when the Polish LED lighting market was just emerging. At LED Labs, we quickly understood that a technological revolution was beginning before our eyes. We wanted to be part of it.

Our idea was to create technologically advanced products, while ensuring their wide availability. We wanted to have a great influence, so we dedicated ourselves to changing the way you look at LED lighting.

The company's mission, which lives on with us, was to provide the end user with the best available options. Starting from unlimited access to technology, through to a wide range of products, to ensuring an individual influence on the appearance and functionality of the lighting system.

LED Labs Lighting has its registered office located in the very centre of Europe, in beautiful Krakow, combining history and modernity. The former capital of Poland, which is one of the world's oldest centres of Academic Science, turned out to be a perfect location for a company based on the constant development of technology.

We employ over 120 specialists who supervise every stage of production. Our own R&D department and a modern Photometry Laboratory ensure that our business partners and end users of products can enjoy modern and reliable technology.

The portfolio of LED Labs Lighting includes several strong, independent brands that are export to most European countries, the United States and some countries in Africa and Central Asia.

We look to the future with optimism. We are happy that you are with us.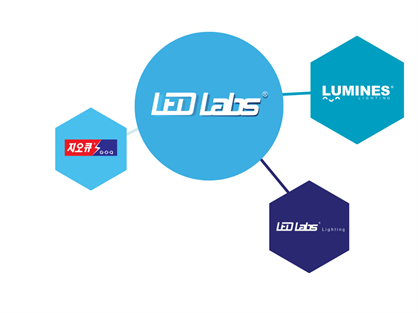 LED Labs Lighting
Professional 3Y™ and 5Y™ product lines of LED Labs Lighting are LED light sources for both home and business. All components used at the production stage are involved in a careful research process aimed at placing reliable products on the market. LED Labs Lighting is a brand that is synonymous with the highest quality. 
LUMINES Lighting
Polish aluminium profiles for LED strips, appreciated all over the world.
Awarded several times at international trade fairs for introducing modern solutions and timeless design. Following a Human Cantered Design approach, Profile Lumines Lighiting are designed with the end user in mind, allowing individual choice when configuring the lighting system.
LED GOQ LED
LED modules used to highlight advertising structures. LED Labs Lighting is the exclusive importer of the GOQ Korean brand that uses Samsung LEDs for the production of modules, giving them with the highest quality of operation.